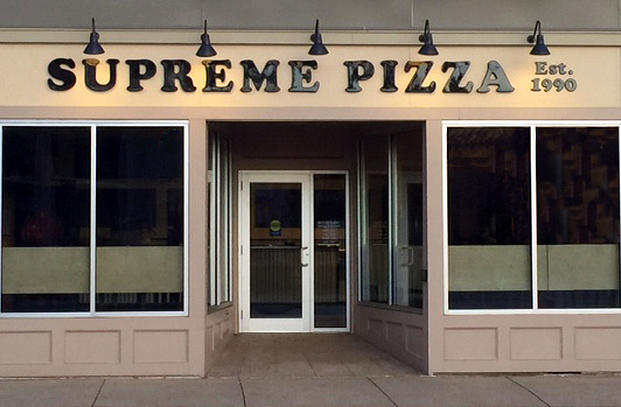 Full and original article posted on Wicked Local Arlington
WHITMAN – After more than a year of renovations, Supreme Pizza moved into a new space at 585 Washington St., next door to its previous location.
"We've been growing over the years," says George Vasvatekis, son of owner Nick Vasvatekis at the family operated restaurant. The restaurant will celebrate 25 years in May.
Nick Vasvatekis began Supreme Pizza in Whitman in 1990. It was a small storefront with five tables at the start.
But in 1995, a neighboring unit became vacant and Nick expanded his restaurant into the adjacent storefront for a 2,500-square-foot space with 50 seats.
"My brother and I basically grew up in the kitchen," said George.
Click here to read full article.